Nexus Digital Trading
31-3, Jalan OP 1/6,
Pusat Perdagangan One Puchong,
47160 Puchong,
Selangor, Malaysia.
+6010-9883996
sales@nexusdigital.com.my
Branch
78-01, Jalan Perjiranan 2,
Bandar Dato Onn,
81100 Johor Bahru,
Johor, Malaysia.
+6012-889 6800
salesjb@nexusdigital.com.my
HONEYWELL Optimus S PDT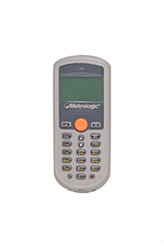 Honeywell's USB Cradle Cable for Optimus S

RM300.00
Honeywell's OptimusS mobile computers offer pocket-sized, data-collection solutions for inventory, order-picking or shipping/receiving. While both data terminals are engineered for rapid batch data collection, the OptimusSBT features Bluetooth® wireless connectivity for real-time data transfer. Other features of Optimus data terminals include LCD display with adjustable font to accommodate different users as well as several programming optics.