Nexus Digital Trading
31-3, Jalan OP 1/6,
Pusat Perdagangan One Puchong,
47160 Puchong,
Selangor, Malaysia.
+6010-9883996
sales@nexusdigital.com.my
Branch
78-01, Jalan Perjiranan 2,
Bandar Dato Onn,
81100 Johor Bahru,
Johor, Malaysia.
+6012-889 6800
salesjb@nexusdigital.com.my
HONEYWELL 1900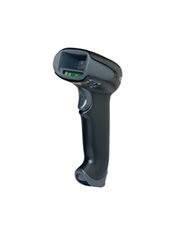 Honeywell's Xenon 1900 gHD stand

RM160.00




Honeywell's Xenon 1900, the sixth-generation of area-imaging technology, has redefined the standard for hand-held scanners. Featuring a custom image sensor that is optimized for barcode scanning, the Xenon 1900 hand-held area image scanner offers industry-leading performance and reliability for a wide variety of applications that require the versatility of area-imaging technology. This area imager has image processing software with advanced editing features as well as the ability to load and link multiple applications on the scanner. It is a durable hand-held scanner that can resist harsh environments and chemicals. Increase productivity and efficiency with the Xenon 1900 area image scanner.