Nexus Digital Trading
31-3, Jalan OP 1/6,
Pusat Perdagangan One Puchong,
47160 Puchong,
Selangor, Malaysia.
+6010-9883996
sales@nexusdigital.com.my
Branch
78-01, Jalan Perjiranan 2,
Bandar Dato Onn,
81100 Johor Bahru,
Johor, Malaysia.
+6012-889 6800
salesjb@nexusdigital.com.my
HONEYWELL MS3780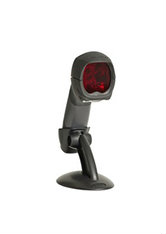 Honeywell's Fusion 3780 laser barcode scanner combines omnidirectional and single-line laser scanning into a lightweight and ergonomic hand-held form factor. The Fusion 3780 scanner's automatic stand detection allows users to seamlessly switch from hand-held to presentation scanning. The 20-line scan pattern provides superior scanning over existing single-line scanners, making the Fusion laser scanner ideal for medium-volume retailers including specialty stores, pharmacies, liquor stores and convenience stores.