Nexus Digital Trading
31-3, Jalan OP 1/6,
Pusat Perdagangan One Puchong,
47160 Puchong,
Selangor, Malaysia.
+6010-9883996
sales@nexusdigital.com.my
Branch
78-01, Jalan Perjiranan 2,
Bandar Dato Onn,
81100 Johor Bahru,
Johor, Malaysia.
+6012-889 6800
salesjb@nexusdigital.com.my
HONEYWELL MS7120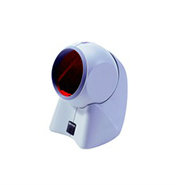 Honeywell USB Cable for MK7120 RM120.00

Honeywell's Orbit 7120 omnidirectional scanner—the all-time, best-selling hands-free omnidirectional laser scanner—is an innovative, elegant and affordable solution for convenience retail applications where counter space is at a premium. Recipient of multiple design honors, the Orbit omnidirectional scanner has an award-winning shape that enables hand-held scanning of large, bulky items. This laser scanner offers an omnidirectional pattern scan line which provides aggressive presentation scanning. The scanner also has an adjustable head to target scanning for larger products.