Nexus Digital Trading
31-3, Jalan OP 1/6,
Pusat Perdagangan One Puchong,
47160 Puchong,
Selangor, Malaysia.
+6010-9883996
sales@nexusdigital.com.my
Branch
78-01, Jalan Perjiranan 2,
Bandar Dato Onn,
81100 Johor Bahru,
Johor, Malaysia.
+6012-889 6800
salesjb@nexusdigital.com.my
HONEYWELL 3800G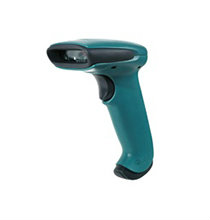 Honeywell's 3800g HD linear imager is optimized for applications using high-density (HD) barcodes commonly found in electronics manufacturing, telecom, aerospace and automotive. Compact, ergonomic design and class-leading durability, coupled with aggressive reading performance, makes the 3800g HD barcode scanner the ideal choice for customers who appreciate a reliable, versatile, and economical solution to meet their high-density scanning needs. This image scanner has a thin line making it the ideal choice for crowded barcode labels increasing the accuracy of scanning. With a variety of applications, this high density scanner is the economical choice for industrial purposes.