Nexus Digital Trading
31-3, Jalan OP 1/6,
Pusat Perdagangan One Puchong,
47160 Puchong,
Selangor, Malaysia.
+6010-9883996
sales@nexusdigital.com.my
Branch
78-01, Jalan Perjiranan 2,
Bandar Dato Onn,
81100 Johor Bahru,
Johor, Malaysia.
+6012-889 6800
salesjb@nexusdigital.com.my
CODE SOFT TP-3260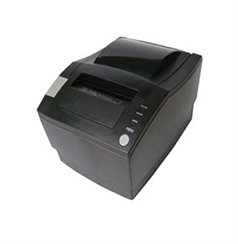 Download
TP-3260_USB_Driver.rar
(12.54 KB)
TP3260_BR_TP-3260_Brochure.pdf
(435.85 KB)
TP-32xx_Series_x86.rar
(4.49 KB)
TP-32xx_Series_x64.rar
(4.51 KB)
TP-32XX_Series_Ethernet_Setup.rar
(420.54 KB)
TP-32xx_Series_Emualtion_Setup.rar
(195.39 KB)
TP-3xxx_Series_Black_Mark_Setup.rar
(414.46 KB)
TP-3XXX_Programming_Manual_V6.1.pdf
(525.34 KB)
TP-3xxx__Auto_Reprint_Setting.rar
(418.81 KB)
Faster network connection and printing, not more "Printing Missing"
TP-3260 is built in 100M/10M Base/T network interface card which provide faster network connection and printing , eliminate delayed time and modify the program to print out al the receipts, provide better compatibility for wider application.

Support WAN printing
TP-3260 support connect to Wide Area Network printing through LAN router.

Support Network Auto-reconnect after disconnect
Support auto-connect function after network disconnected

Support black mark sensor
User can choose black mark l ocation to be on the right, left, middle of the paper.

Built-in Web-IP tools
User can change IP ad dress, ID address, Gateway, sub net mask, check printer status and get dynamic IP address through Web-IP automatically without installing the IP tools, provide more friendly operation interface.

Printer status monitoring
Monitoring the top cover status, paper status, cutter faulty status and button status.
Monitoring the printing status, task competing status and pending task status.
Monitoring printer network connection status – ON or OFF by sending command.

| Feature | TP-3260 |
| --- | --- |
| Weight | 1.5kg |
| Interfaces | USB + serial + Ethernet |
| Dimensions | 151 X 204 X 145mm |
| Operating Temperature | 0 to 45 degree Celsius |
| Storage Temperature | 0 to 60 degree Celsius |
| Humidity | 10~90% |
| Power | Cash Drawer: DC 12-24V / 1A, 2 Drawer; Power Supply: DC 24V / 2.5A |
| Electrical Safety | 3C , CE |
| Print Width | 80mm: 72mm / 576dots & 64mm / 512dots |
| Printing Method | 9-Pin Serial Impact Dot Matrix Printing |
| Dot Pitch | 576dots/line & 512dots/line |
| Printing Speed | 250mm/sec (60 lines/sec) |
| Paper | 79.5 +- 0.5MM @ 83mm |
| Drawer Kickout | DC 12-24V / 1A, 2 Drawer |
| Compatible | ESC / POS / STAR |
| Print Method | Thermal Line Printing |
| Print Speed | 260mm/sec |
| Line Space | 3.75mm |
| Character Size | ANK Character, Front A : 1.5 x 3.0mm ( 12 x 24 dots ) Font B: 1.1 x 2.1mm ( 9 x 17 dots ) Simplified / Traditional Chinese : 3.0 x 3.0mm ( 24 x 24 dots ) |
| Code Page | PC437 / Katakana / PC850 / PC860 / PC863 / PC865 WPC1252 / PC866 / PC852c / PC858 / Latvian / Arabic / PT151, 1251 |
| Barcode Mode | UPC-A/UPC-E/JAN-13/EAN-8/CODABAR/ITF/CODE39/CODE93/CODE128 |
| Buffer | Data: 256K bytes; NV user memory: 256K bytes |
| Auto Cutter | Full or Partial |
| Number of columns | 80mm: Front A - 42 columns / 48 columns / Front B - 56 columns / 64 columns / Simplified / Traditional Chinese - 21 columns / 24 columns |
| Reliability | 100km |
| Driver | Win 9X / XP / NT / 2K / Vista / 7 / LINUX / OPOS |
| Command | ECS / POS , STAR |