BSG Infinity (M) Sdn Bhd
No. 8, Jalan SS15/3B, Subang Jaya, 47500 Subang Jaya, Selangor, Malaysia.

+6010-9883996

PACKAGE C: Pos System full retail package point of sales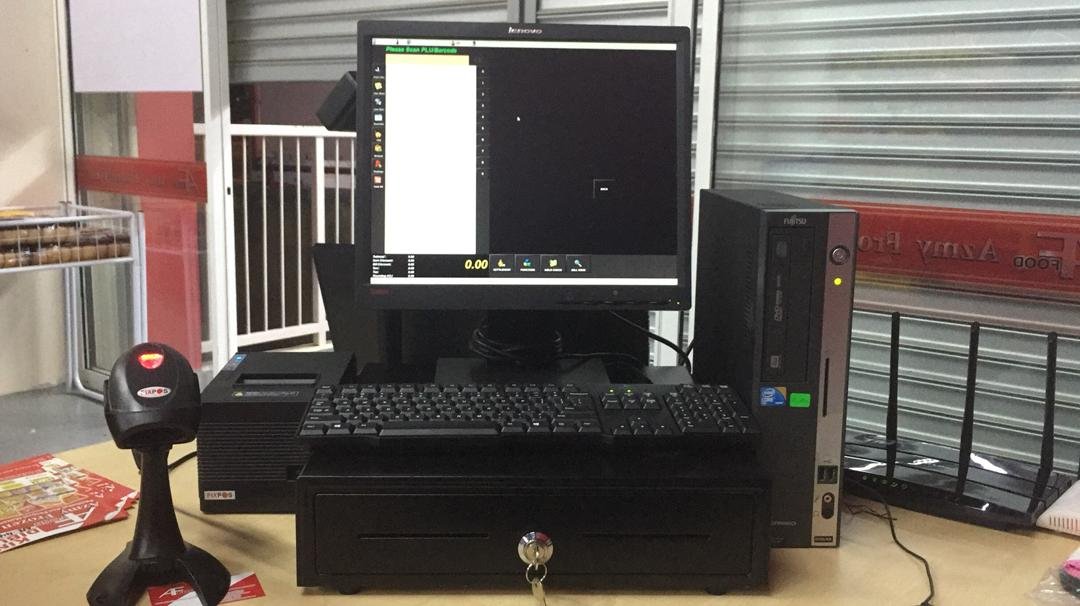 The solution to ease your business without concerning your stock balance and day sales.
This Package is suitable for retail and F&B business.

Our customers are from all over , Suitable for mini market, boutique, pet shop, retail,
restaurant, saloon, spa, cafe, hardware shop, distributor, wholesale and so on.
=====================================================

PROMOTION Full Set POS System with no hidden cost comes with:-

~CPU with original license
~LCD Monitor
~Hard Use Cash Drawer
~Easy Type Key Board
~Mouse
~Fast Print Thermal Receipt Printer
~Thermal Receipt Paper Roll
=====================================================
Function:

- set up many cashier id
- edit user access level
- set customer/member information
- key in item by using barcode scanner
- set your own item code
- set discount, extra information,
- print barcode from item
- set table number
- create quick icon item
- check hourly, daily, monthly sales report.
- check transaction report, stock report, profit report and many other useful report.
- add up to 10 different selling , for example 1 = normal , 2 = member 3= staff and etc.
- add stock inventory
- hold bill, recall bill and etc
- reprint receipt, print order item (food, order list)

*GST Ready*
- Easy to Operate
- Staff and Manager Login ID
- Report (more than 50 reports for you to view)
- Stock Control
- Support Barcode Weighing Scale
- The Most Important-Stable Software (Develop by well known software company which in this market for more than 20 years)
- Deliver, Install and Training in your place

**INSTALLATION AND TRAINING is provided!!

All comes with 1 year Warranty and LIFETIME SUPPORT (After-Sales Service 24 hours)

Let us know where is your location, what type of business are you doing and what preferences you
would like to have,

WE WILL CUSTOMIZE FOR YOU AND SOLVE YOUR PROBLEMS!

Contact number : 0109883996 (Mr Ho)
Website: www.nexusdigital.com.my
Email: sales@nexusdigital.com.my
FB: find us @Nexus Digital Pos System (Follow us for quick updates and promotions)
OR
Contact us for our exact location

**WE ARE THE FIRST THAT MAKE EVERYONE CAN AFFORD A SET OF POS SYSTEM IN A LOWER **

We are also selling POS system hardware such as thermal receipt printer, cash drawer, barcode scanner, barcode printer, customer pole display, thermal receipt paper, and so on. Check our our store for more product.

Courier service available to all over .